Orders for:
Zoa And The Fawn Book
Shannon McCarthy Art Gift Box
Gift Box Includes:
4 Zoa And The Fawn Cards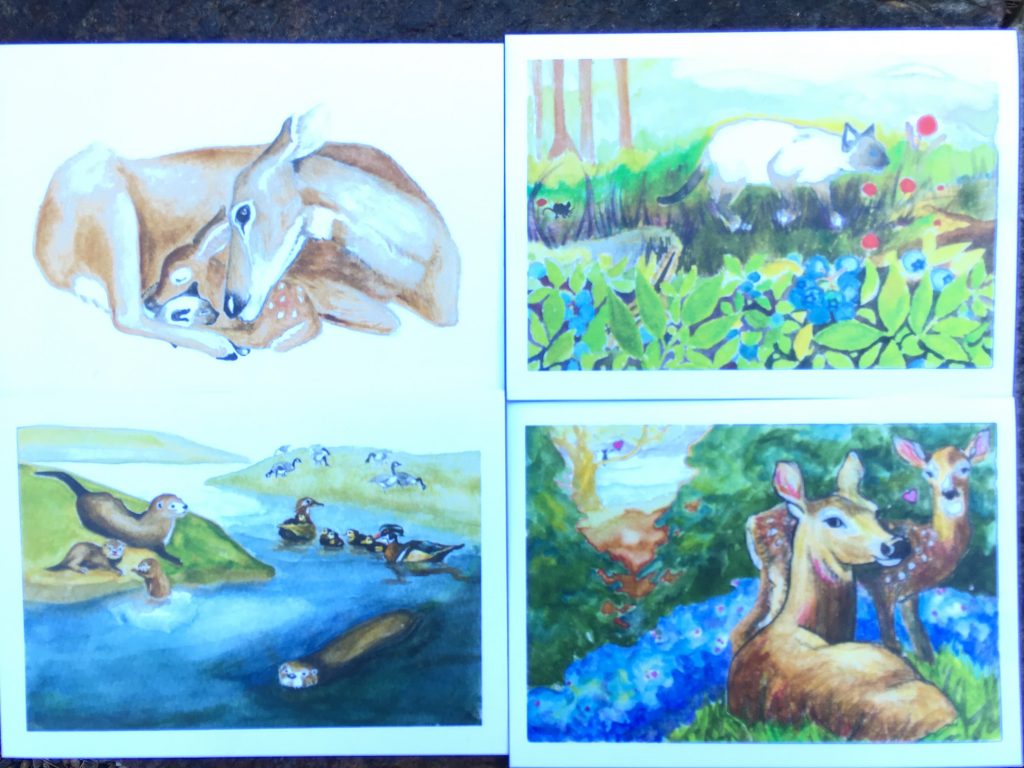 Poster of "Happy Birthday, Hummingbird"
by Shannon McCarthy, 2016.
Zoa And The Fawn Book (softcover)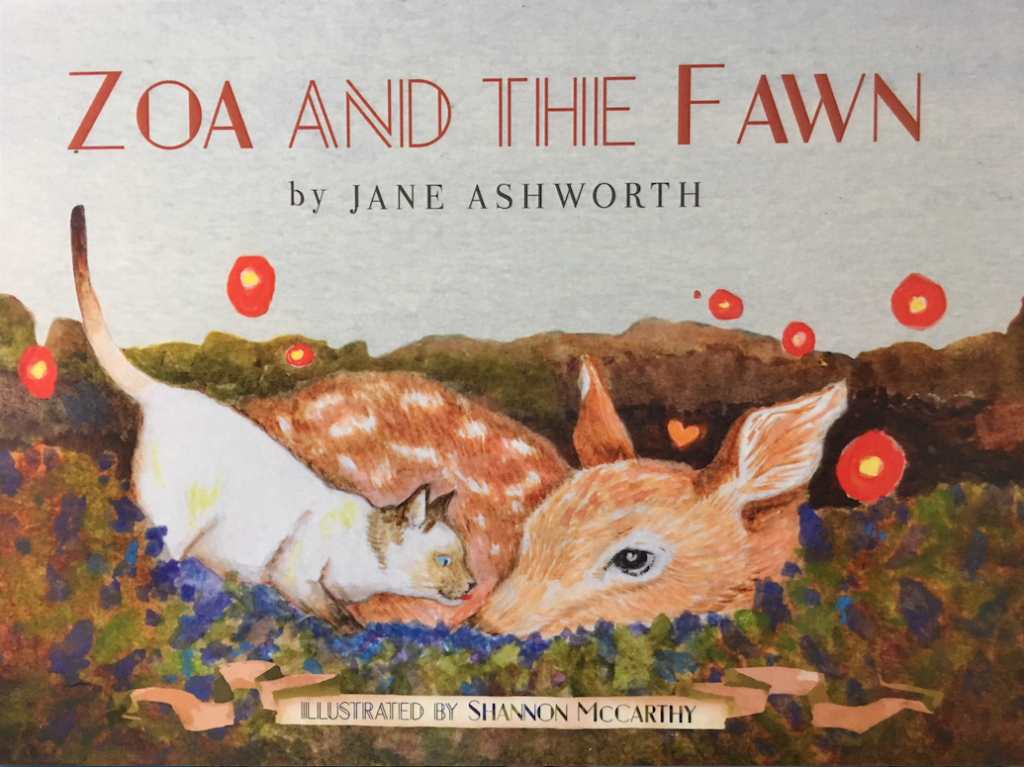 About the book:
Follow the adventures of a little kitten and his new fawn friend through the natural wonders of Tennessee's Cherokee National Forest.
Jane Ashworth is a 99-year-old children's book author.
Shannon McCarthy is an artist and illustrator.