Do you ever feel something reaching down to you from heaven?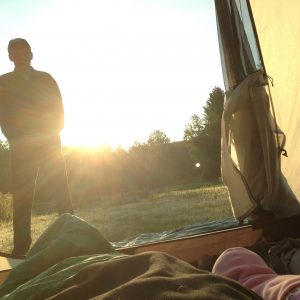 When I was eight, my Nana McCarthy was suddenly stricken with pancreatic cancer. Mom and Dad drove us from Florida to Pennsylvania to see her in the hospital. She was so kind, wondering if we had had enough to eat even on her sickbed. There Mom and she spoke, and I admired her, as she was easy to adore. When walking to exit the room I turned to see her in her white gown. Time stood still and my future voice said, "Last time I see her." The moment stretched, and then ended, and there was a year of tears that followed. Some years later I passed blooming yellow roses, her favorite flower. The branches were heavy with bright unfolding blooms, and the rose bush shimmered and shook in the breeze. The roses for a second appeared like suns lit by a world behind this world.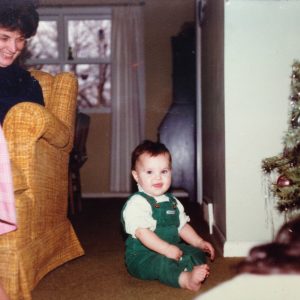 Nana greeted me with sing song love, and the tender goodness in the space was and is a balm to my heart. After missing her for so long, I felt her presence. And it meant that all was not lost, that nothing is ever lost. What a relief. Windows like that probably happen all the time, but dense preoccupations and lower fascinations transfix the subtler perceptive abilities.
This week, Steve valiantly packed up the car and drove the young whippersnappers and me to Starseed Sanctuary to visit Satyena. We had met her seven years ago at a Michael Brown event at ClearPoint, and we were finally going to see her together at the place that she's developed and maintained for 29 years.  The place is good. Sacred kind of feeling it has. It is quiet and there are flowers and fruit trees and a meditation room in the old house that sits on the generous land. I went to check out the upstairs of the old house when Steve gave me an hour to be alone. Coming up to the landing, a bolt of joy and terror struck me- Sri Aurobindo was on the wall making eye contact out of the frame like "BAM!" I exclaimed an emotional hello to him! It was startling to encounter him there in that full moment. I read his words often but never really see him. Until then, that is.
Steve pulled out his book and we read some pages. He talks about the Descent of the Divine. The Divine reaches down from the heavens, and humankind must reach upward to touch it. Someone asked him how to have an illumined mind full of light? He said, "It can come if you aspire patiently. But the basic condition, if you want that light, is to get rid of all other mental influences." Then the questioner is like, "So should I not read magazines and stuff?" And he says- it's not like that- it's like how when a woman is infatuated with a man he is the one thing on her mind and he is the one she admires. Live your life and all that- but admire only what is most precious.