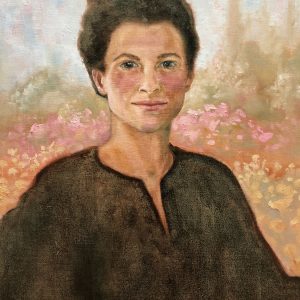 Hello friends and visitors! It's been three years since I have written in this blog. It is as fine a place as any to share ideas and write, so here we are once again, or for the first time. Thank you for joining me.
I painted this self portrait last week. Spring is here in fullness. It is so warm that the daffodils are starting to bend forward and turn dry and translucent. We are two months into staying at home amidst the pandemic. The children are happy. I made them ice cream and they ran sprints while yelling about it being ready. There was even a fairy house constructed today by a real fairy.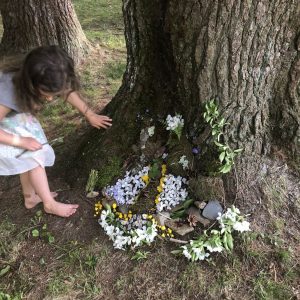 I'm still exploring epilepsy, the soul, and consciousness. The topic is endless, so I will probably be at it for a while. The thing that remains the same is that we need Beauty, and I am doing my best to follow it, and love it, and share it.
Wishing you peace and joy,
Shannon